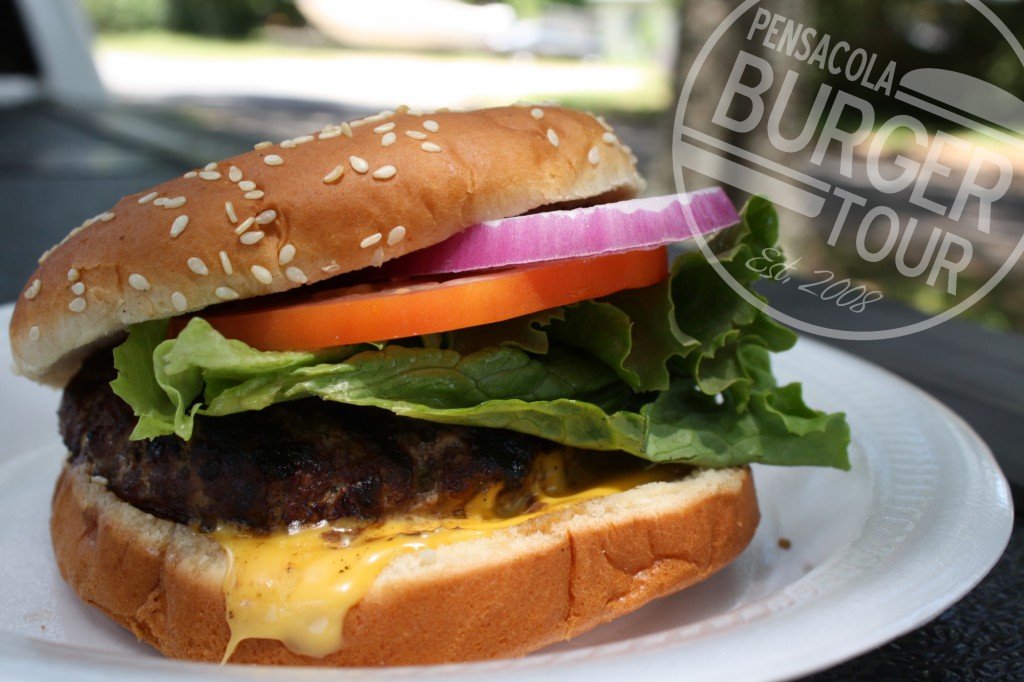 Steak Away
6404 N 9th Ave, Pensacola, FL 32504
Famous 7 oz. Burger: 7.29
The Pensacola Burger Tour is about one thing; BEEF.
And you know the rules; we're not concerned with ambiance, courtesy of the wait staff or the cleanliness of the restroom.  Our only concern is TASTE.
So how would we follow up a visit to a fine-dining restaurant like Pot Roast & Pinot?
Simple; by trying a blue collar burger our fans tell us is amazing.
This week we dropped in on a take-out steakhouse.  Yes, a take-out steakhouse.
You may have driven past Steak-Out on 9th Ave and thought "Really!? Take Out Steak?"
Sounds crazy, right?  Yes.  It is crazy.  But it's delicious.
The folks at Steak Away (formerly Steak Out) on 9th Ave share our affinity for beef.
I mean, where else can you get a 16oz Ribeye to go!?
We've received a number of emails about this burger and this week we had to drop in to check it out.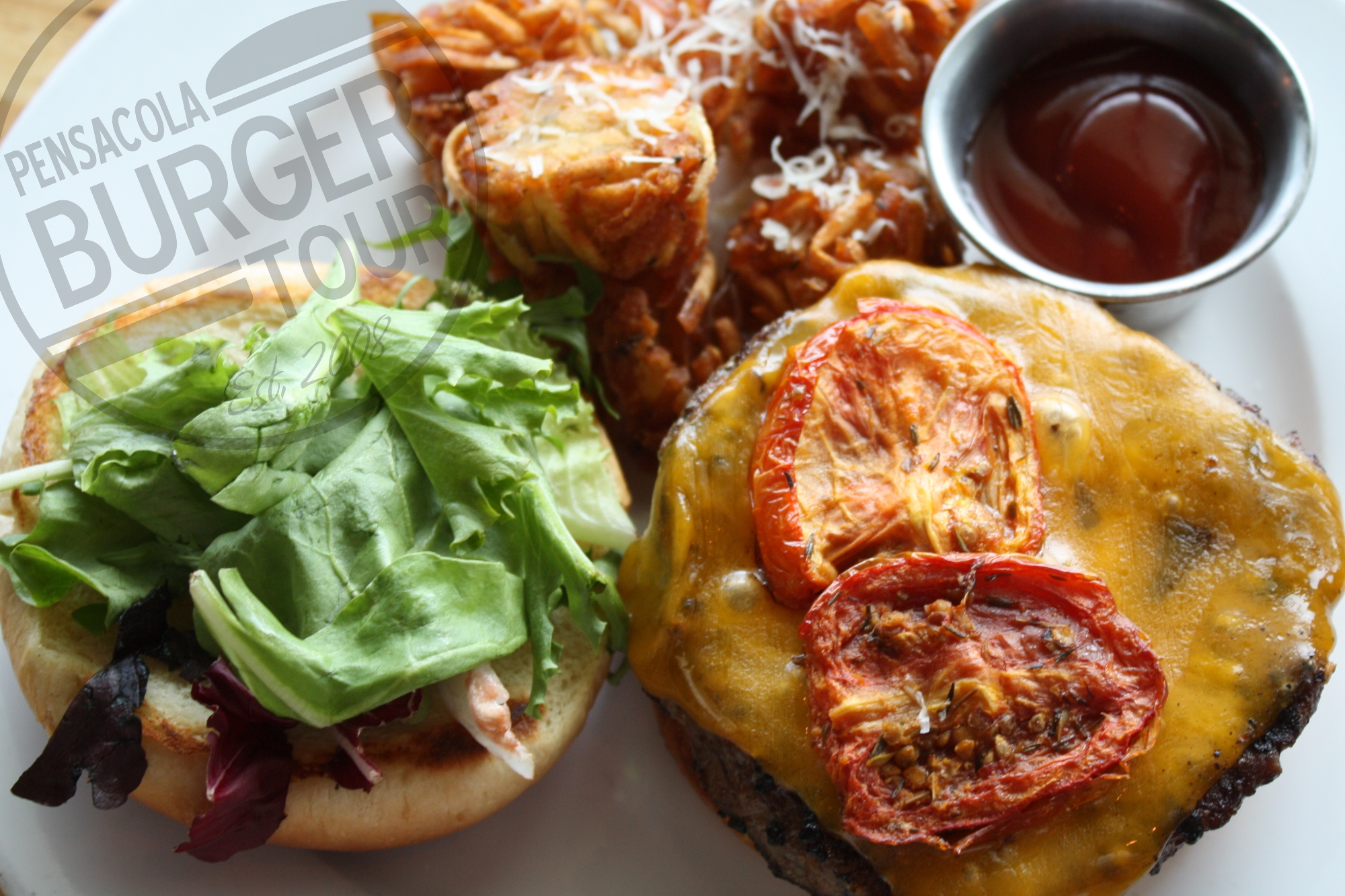 Pot Roast & Pinot
321 E Cervantes St, Pensacola, FL 32501
Burger: $10.00
Here at the The Pensacola Burger Tour we take recommendations from our followers very seriously.
So, when a follower named Tom said Pot Roast & Pinot was the best burger he's ever had- it peaked our curiosity.
"Where is this place? What's it called? Never heard of it" were the responses from our Panel Members.
That folks, is the very reason the Pensacola Burger Tour exists- to accept your recommendations- find new places- sample the burger and validate any "best burger" claims.
So, get ready Pot Roast & Pinot (PR&P.)  We aren't here for the chic atmosphere or the expansive wine list- we're just here for the beef.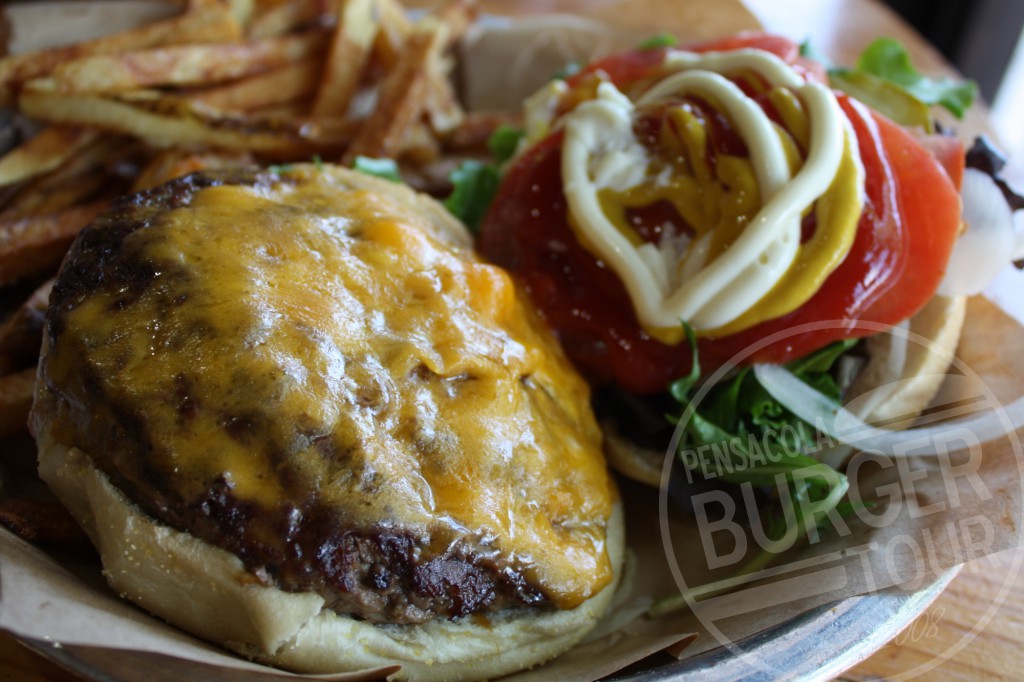 The Tin Cow
102 S Palafox St, Pensacola, FL 32502
Classic Cheeseburger: $8.95
The Tin Cow on Palafox has quickly become one of the hippest places to eat in downtown Pensacola.
This place has an electric atmosphere, plenty of cold drinks and homemade bacon infused potato chips.  Yes, bacon infused potato chips.
But we weren't here to score the atmosphere or the chips.  We were here for one reason; BEEF.  And you know our only judging criterion; TASTE.