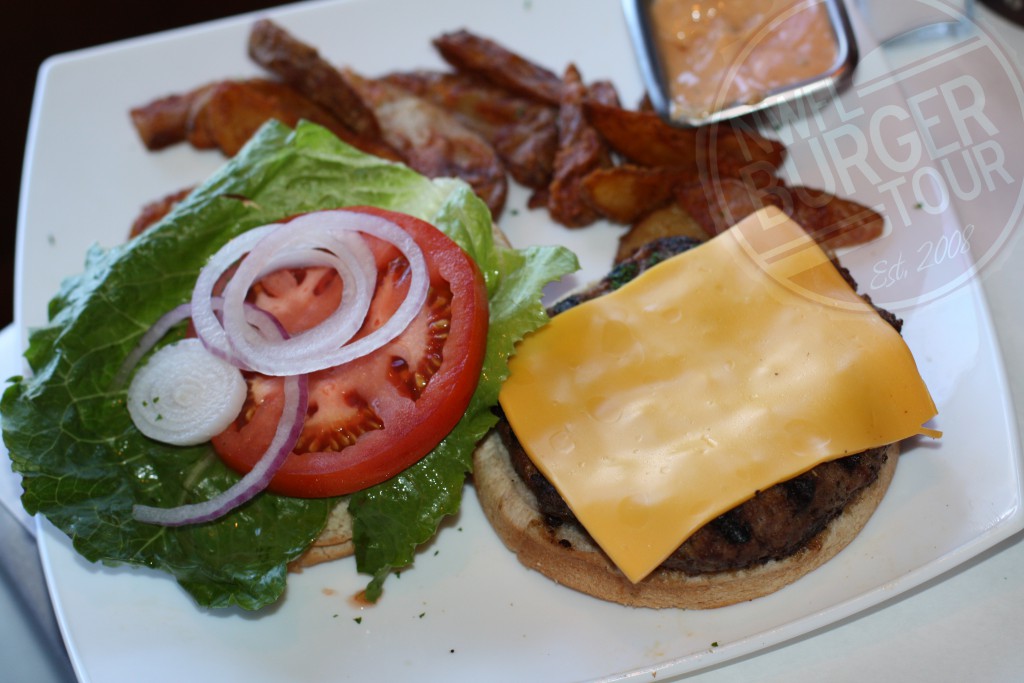 The Fish House
600 S Barracks Street Pensacola FL
Barracks St. Burger: $ 10.95
Renowned for their "World Famous" Grits a Ya-Ya, awesome seafood, spectacular views from the back porch, and more importantly, winner of the inaugural Burger Tour back in 2009. The Fish House is a heavy hitter of restaurants and a favorite of many in the Pensacola area.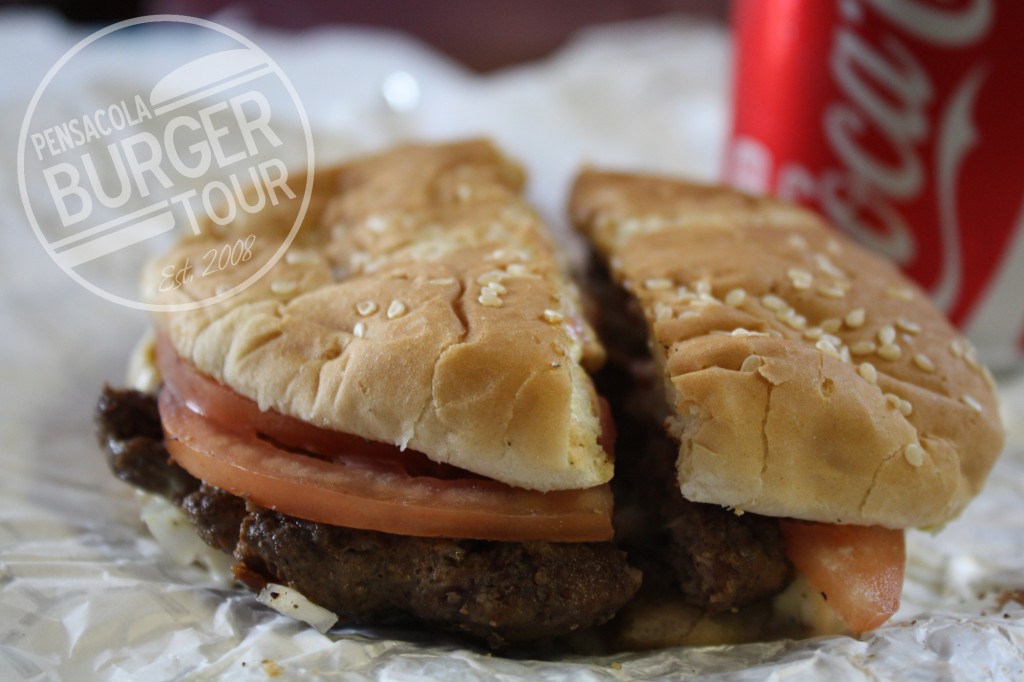 Blue Dot
310 North De Villiers Street Pensacola, FL
Hamburger: $5.58
Things are changing downtown on Devilliers Street.  Escambia County has added sidewalks, roadway improvements, street lamps, brick pavers, and new sod; it's actually quite nice.
Even the Blue Dot has a fresh coat of paint- the once drab blue is now an upbeat royal blue inside and out.
Somethings however haven't changed.  For example- it's 11:00am and there's a line of customers forming outside the door of the freshly painted Blue Dot.
The Blue Dot is the Pensacola Burger Tour's defending champion and has become legendary in Pensacola burger lore.
So, we waited patiently in line to find out if anything has changed inside the brown bag.
In a few short weeks the Top 4 Burgers in Pensacola will square off in a head to head competition for this year's crown.